I love purples! It may be because I feel it is the only color my boring brown eyes can work besides neutrals so I wanted to share my little collection with other purple lovers.
... Boohoo! I wanted to swatch the shadows using MAC Fix+ and I guess the bottle was broken when I received it in a swap as it spilled everywhere. Clumsy me! :*(
The Collection: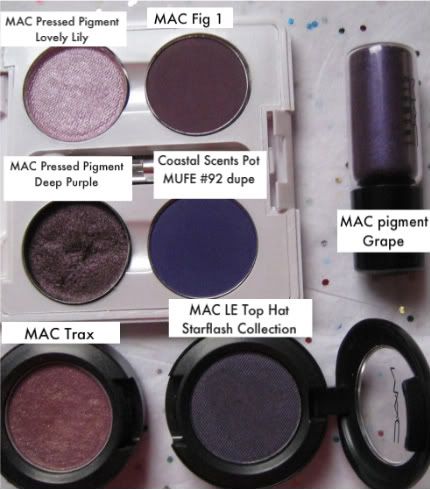 The Swatches: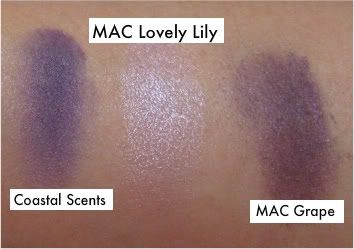 The swatches are without primer and all of them have excellent pigmentation. The pressed pigments have an unfair advantage of looking their best due to the glycerin component of pressed pigments.
My personal fave is deep purple. It is wonderful for a smokey purple look! I would love to add MAC sketch to my collection and if anyone knows of any other wonderful purple colors please let me know!
All items were purchased by me and I am in no way affiliated with any makeup company or organization.